We all love the 'Wimpy Kid' series. Luckily, when you have finished reading them, there are lots off great new books out there which are just as good! One of my new favourites this year has been the 'Big Nate' series of books, which are very funny (if you haven't read them yet, give them a try!)
A new book we have just received looks a lot like these two series... but although it is just as funny, it has a totally different storyline. I have never thought of a Polar Bear as a detective before..... see the book trailer below.
If you would like to see more, here is the website - click on the book cover to enter!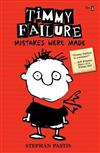 The new Graphic Novel this week is Magic Trixie, the little witch who's not allowed to do anything fun!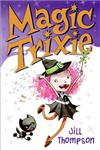 Come in and request a book, search through our graphic novel box, and try out the 3D glasses on the Marvel Heroes on our display!