Welcome back to the library for another year! There will be lots of exciting things happening this year, and lots of great books for you to read also, starting with this week's 'New Books'...
All of the Wimpy Kid fans out there will be delighted to see the latest book in the series... 'The Third Wheel'. Greg's life gets even more confusing with the Valentines Day dance at school!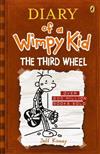 Fly Guy is back with a new episode, involving food....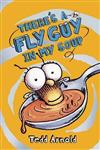 and Ivy and Bean are having more adventures, this time featuring ancient animals.

We have lots of great upcoming series and new fiction books this year. There really is something for everyone in our library - it's great to see you all back!!